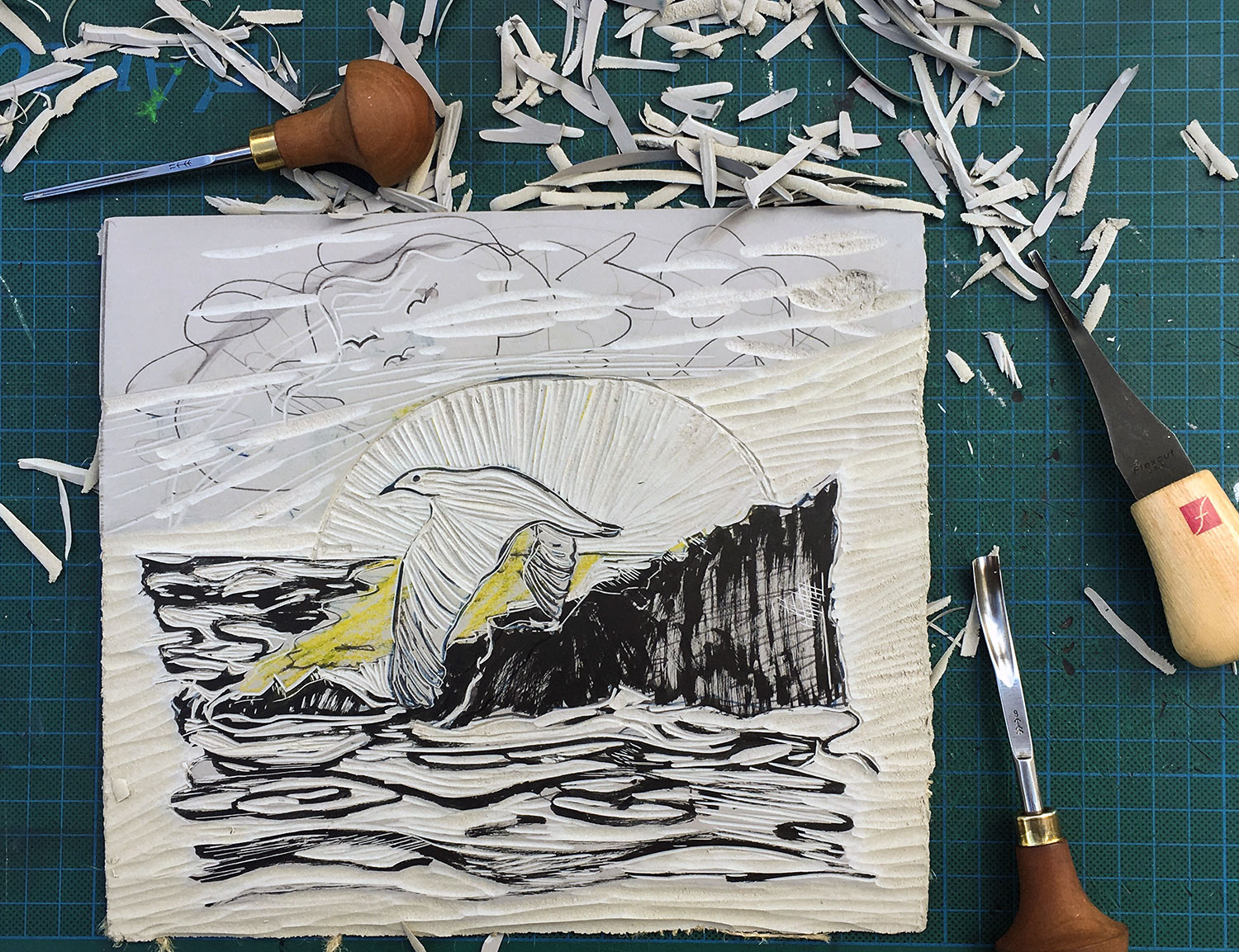 Explore Linocut Workshop
29th January - 19th February
Four Tuesdays from 6.30pm - 9pm
We will spend four evenings delving into the world of Linocut printing. Linocut is a great introduction to printmaking, and one that requires little specialist equipment. A design is carved into the lino block, then is covered in ink and printed. The design can be simple or complicated – the possibilities are endless.
It can also be used in conjunction with other techniques such as watercolour, pastel or monoprinting.
This course will cover the techniques required to carve and print your own designs and encourage you to explore other techniques to create your own unique work.
We will explore designing for lino, transferring and carving those designs onto the block, printing with and without a press, and printing multiple colours with more than one block. We will then cover using lino with other mediums.
This course is suitable for beginners or those with some experience who wish to explore further.